Let's talk about one of the top houseplants that I recommend to all of my friends: the ZZ plant. These uniquely shaped plants hardly require any sunlight to thrive, which makes them the ideal plant for any room in your home. I have one next to my kitchen sink which gets practically no sunlight.
ZZ plants offer a semi-tropical vibe without being overt about it. Do you know what I mean?
They're just the perfect mix of casually stylish, low maintenance, and timeless. Not to mention, their texture adds a great element next to other houseplants. I guess it's safe to say that I think they're one of the coolest plants on the market right now.
---
The Short Version of ZZ Plant Care
For a happy & healthy ZZ plant, this is the gist of what you need to know:
Avoid placing your plant in direct sunlight.
ZZ plants do best in low to medium indirect light conditions.
Only water your plant every 2-3 weeks, allowing the soil to dry out between waterings.
Fertilizing your ZZ plant is not necessary, but you can!
ZZ plants are poisonous if ingested so be sure to keep away from pets & children.
Ok, now you know the short version. But if you are a houseplant junkie like me, then you'll want to know the details! So keep reading for a full guide on ZZ plant care, plus what to do when it looks like you're killing it. (And I don't mean in a good way!)
---
This post contains affiliate links. If you make a purchase through one of my links, I may earn a small percentage of sales. As always, I only share things that I have tried & loved or that have amazing reviews on this blog. I truly appreciate your support!
What is a ZZ Plant?
The ZZ plant, or Zamioculcas Zamiifolia, is a tropical plant commonly found in Eastern Africa. This perennial plant features thick stalks that offshoot shiny leaflets that form a feather-like appearance. These leaflets begin as a bright lime green color and then turn emerald green as they mature.
ZZ plants are very common now due to their hardiness. They make great plants for an office or as a gift for a first-time plant owner. Or, if you're like me, you just want to hoard these plants for yourself!
How To Care For A ZZ Plant
Sunlight & Placement
Avoid placing your ZZ plant in direct sunlight. Too much sun can cause brown spots (scaling) or curled edges on the leaves. Instead, place your plant in a room that receives moderate to low light.
Soil
ZZ plants do not require any type of special soil. Any well-draining potting soil will do.
Water & Humidity
ZZ plants require very little maintenance and only need to be watered when the soil is completely dry. Typically, this calculates to be around every 2-3 weeks, but use your judgment! Luckily, ZZ plants are very hardy and drought tolerant. They would prefer to be a bit underwatered rather than overwatered.
When watering, be sure to soak the ZZ plant's soil until water runs out of the bottom of the pot. Then discard the excess water from the pot's tray. ZZ plants do not like "wet feet" and this could lead to root rot.
These plants do not require any extra humidity either.
Temperature
The average temperature of your home is just fine for your ZZ plants. Just make sure to not place your plant outside during cold months when freezing temps are likely.
Fertilizer
ZZ plants do not require fertilizer to thrive. However, you can fertilize your plant twice a year with regular houseplant fertilizer if you prefer.
---
13 of the Best Houseplants for Beginners
Looking for more inspiration for your houseplant collection? Check out some of the best houseplants for beginners. Or anyone really!
---
Common ZZ Plant Problems & FAQ's
Even the most seasoned plant owners run into issues with their plants. So don't worry if your ZZ plant looks like it needs a little TLC, I'm here to help! Here are some of the most common problems and questions regarding your plant.
Why Are My ZZ Plant Leaves Turning Brown?
If the leaves of your ZZ plant are turning brown and crispy, or are starting to wrinkle and wilt, then your plant is likely underwatered.
If this happens to you, prune all of the dead leaves to clean up the plant and promote new growth. Note: If more than 20% of your plant is covered in brown leaves then only remove a small portion at a time. Too much pruning can shock your plant.
To start your ZZ plant on the road to recovery, be sure to set a reminder for yourself to water it regularly. Keeping a regular watering schedule helps the plant thrive.
What If My Plant Isn't Underwatered?
Another reason your ZZ plant leaves may be starting to get brown tips is due to the quality of water. Regular tap water contains salts, chlorine, minerals, and fluoride. This can cause build-up in the plant's soil.
Don't worry though, the fix is simple. One option is to use filtered water from your fridge. The other option is to leave an open container (like a pitcher) of tap water sit on the counter overnight. This will help some of the chlorine and minerals evaporate from your water.
Why Does My ZZ Plant Have Yellow Leaves?
As is the case with most plants, yellowing leaves can mean a few things. But first, make sure you prune the dead, yellowing leaves so that new growth can begin.
The first thing that you will want to check is that you are not overwatering your ZZ plant. Overwatering is the number one cause of yellowing leaves.
ZZ plants are drought tolerant so be sure to let the soil completely dry out between waterings. The best rule of thumb is to water every 2-3 weeks.
What If I'm Not Overwatering My Plant?
Another reason that your ZZ plant's leaves may be turning yellow is that it is receiving too much sun. Direct sunlight can fry your plant's leaves. Move your plant to a darker area and watch it thrive!
I Think My Plant Has Bugs
ZZ plants are not typically prone to bugs, but it can happen! Most commonly, ZZ plants can get scale insects.
First, wipe down all of the plant's leaves with a mixture of water and mild soap. This will help dislodge the insects. Then spray your plant with neem oil as directed on the bottle. Neem oil is commonly used to kill houseplant pests.
Once you have gotten the pest problem under control, make sure to not overwater your plant. Pests commonly prefer wet soil.
How Often Should I Be Repotting My Plant?
ZZ plants only need to be repotted once they have outgrown their current pot. Choose a pot that is the next size bigger and has a drainage hole in the bottom.
Also, ZZ plants prefer to be repotted in the spring.
Check Out Some Of My Favorite Neutral Pots: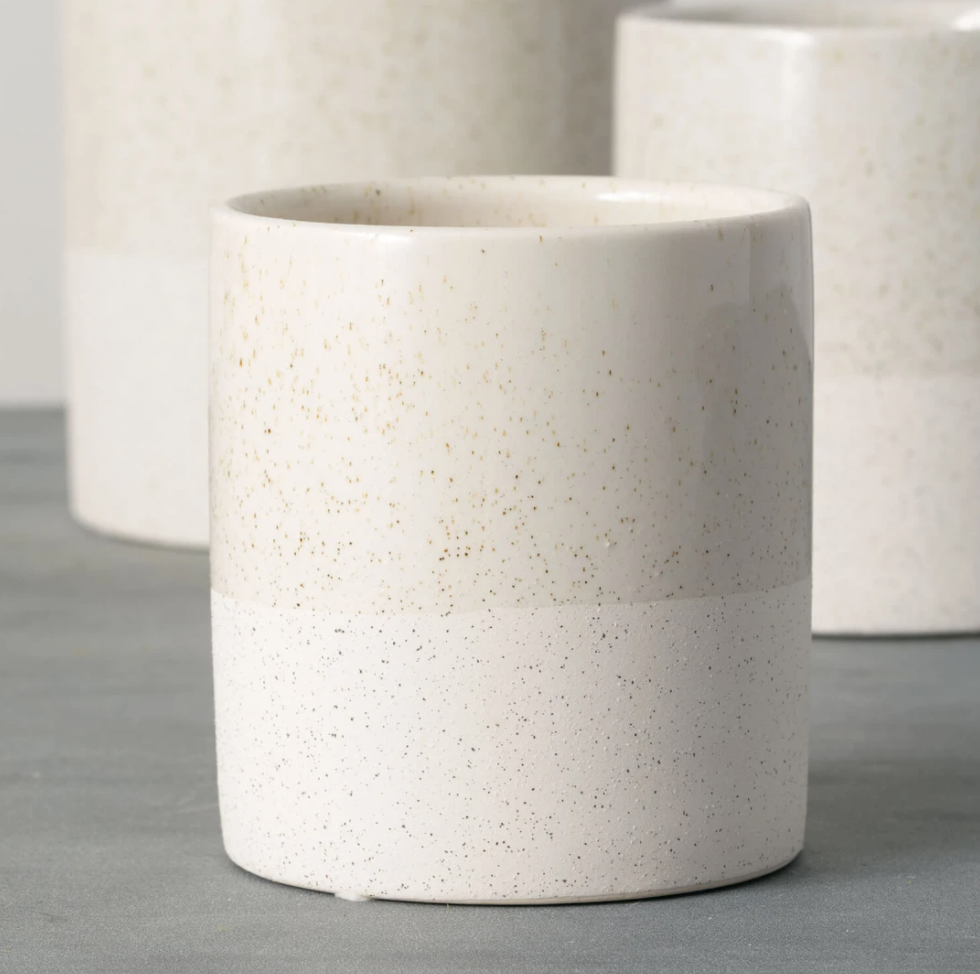 I hope that this ZZ plant care guide has helped you even a little bit! Let me know how your plant is doing, or if you have any questions, in the comments below!
Pin this for later:
---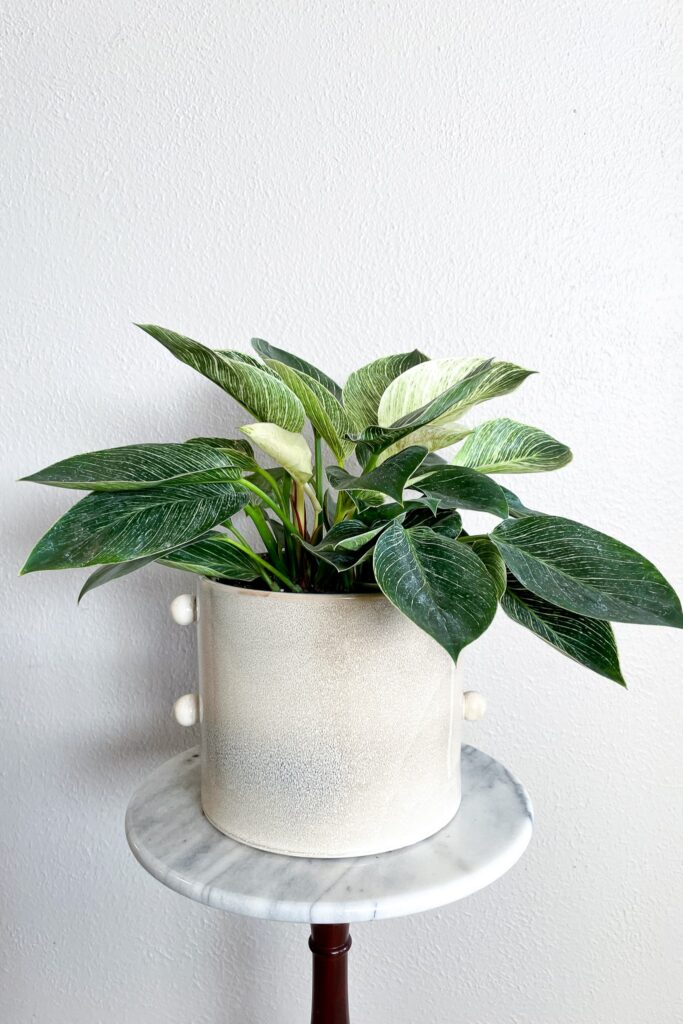 Plant Care 101: How to Help Your Philodendron Birkin Thrive