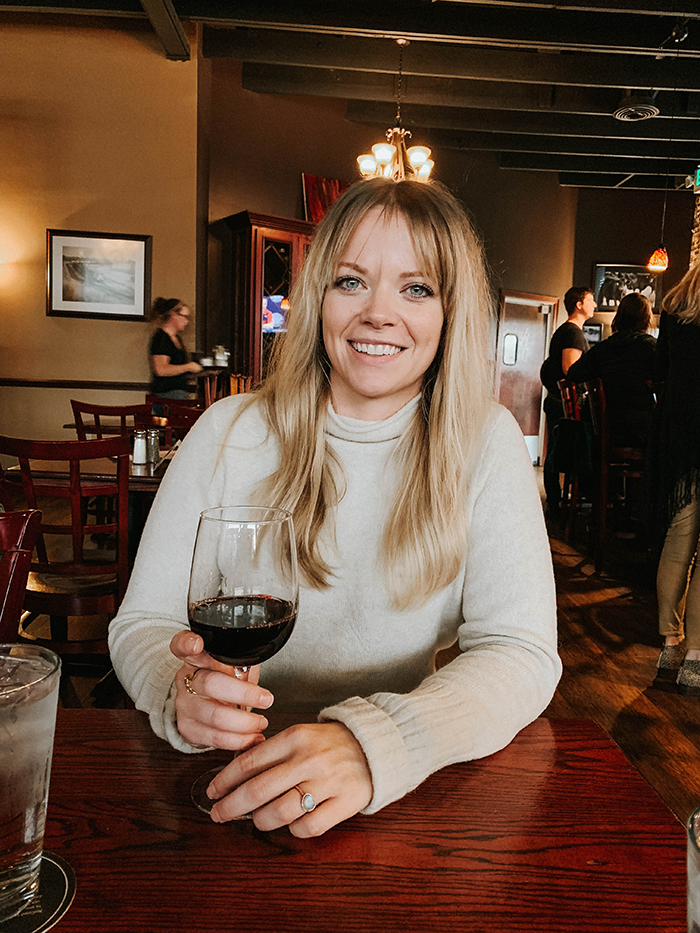 Valentine's Day is this week and I am very excited. This, to me, kicks off the new year of holidays. A few years ago, I decided that I really wanted to start celebrating holidays. I mean, why do we have them if we're not going to enjoy them to their fullest potential? I didn't want them to go by as just another day.
Maybe I'm getting sentimental in my old age but I want to look back on the memories that are made around holiday times and be able to tell good stories and share happy memories. You know I love to tell a good story! So here are a few last minute (because I can't possibly be the only person who puts things off until the last minute!) ideas for your Valentine's Day date that you'll actually want to do!
Stay at home date night
This is one of my favorite things to do. Because we live so far from really good restaurants, it's hard for us to go out on regular dates. That's when I came up with the idea of bringing places to us. We started creating our own restaurant quality food. We'll pick a theme, like Italian night, and create a menu. Then we go full out with the themed music, lighting, tablecloths, everything that creates the ambiance of a restaurant, but at our home.
We make everything from scratch with quality ingredients, so it does take some prep time. We also do all of the cooking together, it's part of the fun! But this is an easy way of creating a fun date night without having to leave the comfort of your home! Plus, it's a good way to get the whole family involved if you have kids.
For a movie night at home, check out these wanderlust inspired movie recommendations!
Fire up the Firepit
I actually found this idea on Marie Claire's list of things to do this Valentine's Day and thought it was brilliant. Why are we only using the firepit during warm months? There's nothing more romantic than snuggling up by a fire and watching the stars. Too sappy? Yeah, I even felt a little weird writing it. But it's still a good idea! Don't forget the s'mores.
Staycation
You know I love a good staycation. (This is actually how we are celebrating Valentine's Day this year.) There is just something about staying at a nice hotel, with someone else cleaning up after you, that really puts me in a good mood. We normally pick a night or two every other month just to get out of the house if we don't have other travel plans. Our favorite staycation spot is the Hotel Deco in Omaha.
Find a good hotel, make a reservation at a nice restaurant and have a great time!
Whatever you decide to do this Valentine's Day, try to make it special. Even if you think this is a made up holiday, it is a great way to show your significant other that you care.
What are some of your favorite Valentine's Day date ideas?
xx, Dani